Zark is the ruler of the Dark Dimension and the main antagonist of "The Man". He is actually Zxaro in disguise.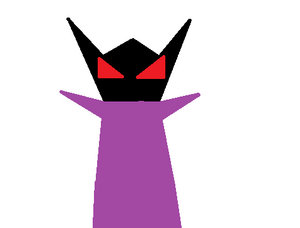 Appearance
Edit
Zark is a dark-shadow creature that wears a purple cloak and has red glowing eyes.
Personality
Edit
Zark has a very dark personality, and always tries to stop The Boy from becoming The Man.